Ticket Ordering Page

Home Hope for the Holidays
Saturday, Dec 9th @ 3:00 PM
The DeSantis Chapel at Palm Beach Atlantic University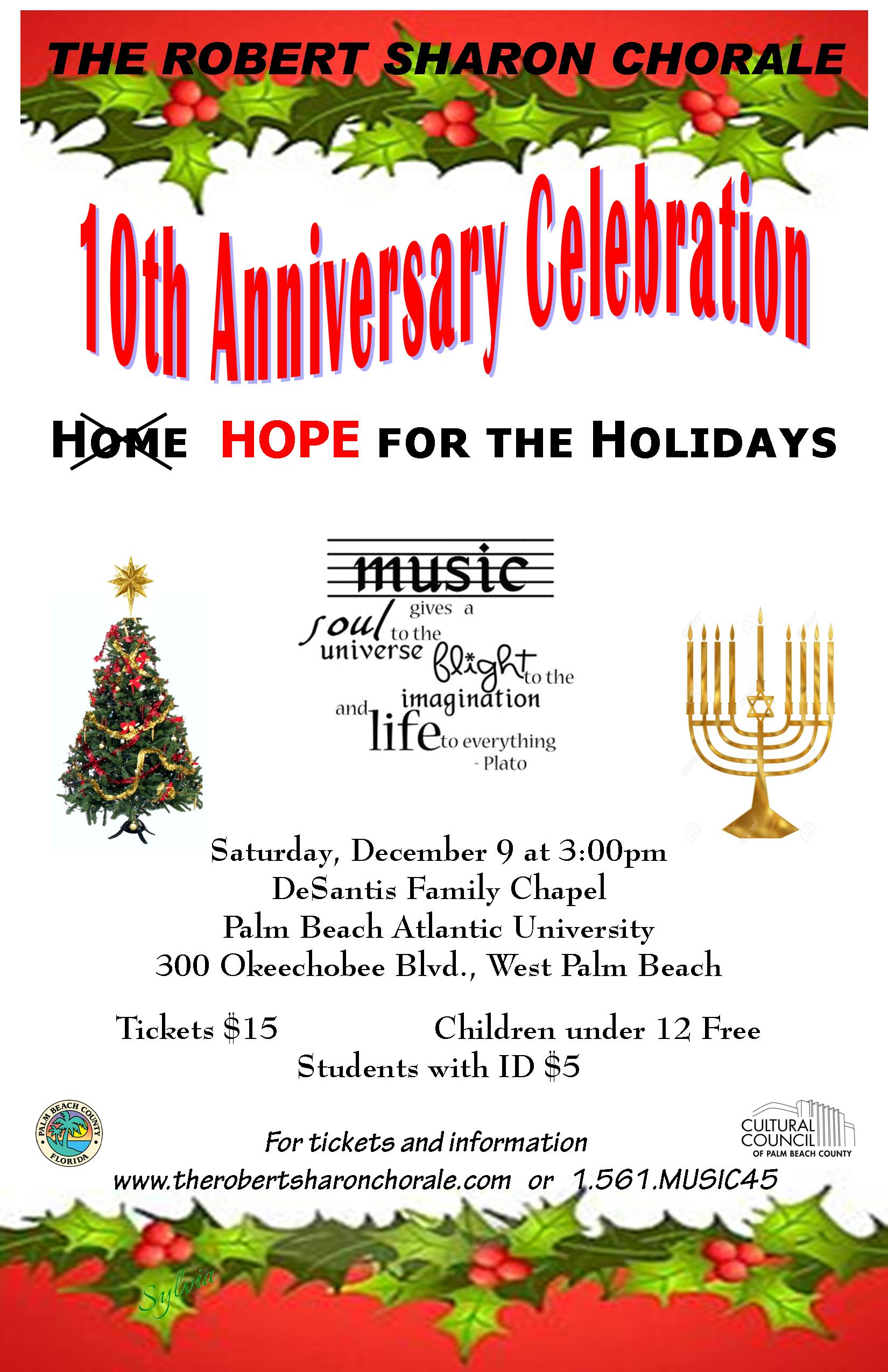 View Larger Map
Adults - $15.00/Ticket
Students with ID- $5.00/Ticket
Children 12 & Under - Free
To order tickets on-line choose one of the delivery options at the bottom of this page:

1. Will Call - this means you will pick up the tickets at the door

2. USPS Mail - we will mail the tickets to you (this can take 5 - 7 days)
Tickets to be mailed must be purchased by Dec 4th!

3. Pick up from Chorale Member -
this arrangement must be made before buying tickets and with the full knowledge of the Chorale Member.

Once you have chosen an option then click on the "Buy Now" button and you will be taken to PayPal where you can safely buy the number of tickets you desire and pay for them with any Debit/Credit card or via your PayPal account. You will NOT need to have your own PayPal account to use this service.